Release Date: April 13, 2014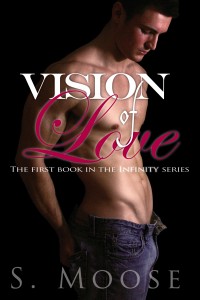 Synopsis:
You can say I had it all. The fancy house, top of the line car, lots of friends and more money than anyone could ever imagine. On the outside, we were the perfect family. No one knew about my abusive father and my mother who drank herself into oblivion every night. My name is Karly and I have scars, deep scars that no one knows about, and when my parents died I was left alone and on my own, to fight through life with no help. When it came to life and happiness, I had it all until my world was turned upside down. My name is Nicholas and my wife, the love of my life, left me and our new baby girl without as much as an explanation. I didn't want to accept it, but after our divorce was final and four long years passed, I started to lose hope that she'd ever come back. Emma was growing so fast and I needed help. My sister recommended that I hire her friend, Karly, as Emma's nanny. I took a chance on bringing another woman into my little girl's life. Did I do the right thing? As many days and nights are spent together, feelings can no longer be denied and a relationship is formed. Life is about taking chances and learning how to fall, but when the past comes back, will they be strong enough to fight through and trust each other? Or will all they worked for fall apart?
Excerpt:
"You're mine tonight so make sure you stay by my side," I whisper in her ear. My hands hold onto her hips as we dance. Damn she can dance. She takes the lead, helping me move with her.
The music is loud with the bass bumping against the speakers causing the crowd to go wild. The atmosphere is screaming fun and sex.
The music changes to 'Hold It Against Me' by Brittany Spears. The alcohol finally kicks in. My hands go on a mission and find the spot they want. "Fuck baby! No panties tonight?"
A seductive smile comes on her face. "Just. For. You." I let out a growl and push my fingers inside her.
"Baby you're so fucking wet."
"I'm always wet when it comes to you." She bites down on my shoulder whispering for more. I feel her body shudder against mine. Karly pulls down her dress and guides me off the dance floor towards the bathroom. Yes!
About the Author:
Saoching Moose, writing as S. Moose, is a New Adult Romance author living in Webster, NY with her amazing husband, Kevin Moose.
A 2011 Saint John Fisher College graduate, S.Moose loves to read, write, be with her family and friends, and living her life to the fullest.
Connect with S.Moose anytime!
OMG! OMG! OMG! Why did you have to be a cliff hanger? S. Moose I need more NOW!!! I read this book in one setting and couldn't put it down. It is an awesome page turner.
You meet Karly from the get go in a horrible situation. I was crying in the first chapter. She comes from an abusive home. Her dad being physically and emotionally abusive with her mother being neglectful. She has a hard life. Along with the scar on her face she has some deep in her heart. I love her though. Thru it all she is a strong woman. She even faces more tragedy throughout the book, in more ways than one.
When Nicholas comes in the picture I completely fell in love or lust one, but still who won't reading about him. He has some baggage of his own he is carrying. He can be an ass somewhat too but hey nobody is perfect. He also has the cutest little girl named Emma who is a true princess. Yall she broke my heart at the end of the book. I mean an ugly cry. I can't tell you anymore just read it so we can discuss.
You also meet Alexis, Nicholas sister, and she is a what a true friend should be. She is there for Karly in every situation. And it also helps that she meets a hottie too. We will be hearing more on her???? I hope so.
Okay so this book has drama, lots of it, ugly cry moments, happy moments, and laughing out loud moments. I am serious in saying you need to read this book and S. Moose needs to hurry up and give us the sequel to this book. It is going to be on my mind all night of what is going to happen.
I am giving this book 5 hearts!!!!!