HAPPY RELEASE DAY TO CASSIA LEO AND HER NEW BOOK ABANDON!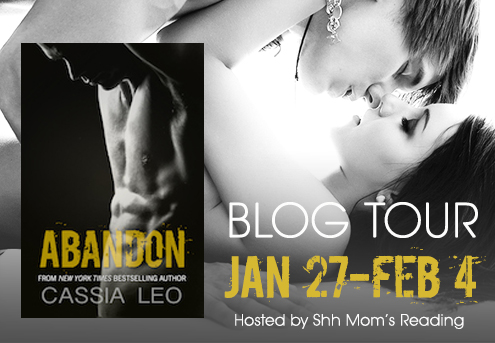 This gritty spin-off of the New York Times bestselling Shattered Hearts Series follows mysterious and sexy Tristan as he attempts to abandon his demons in the name of love. This full-length novel can be read as a stand-alone or after Bring Me Home.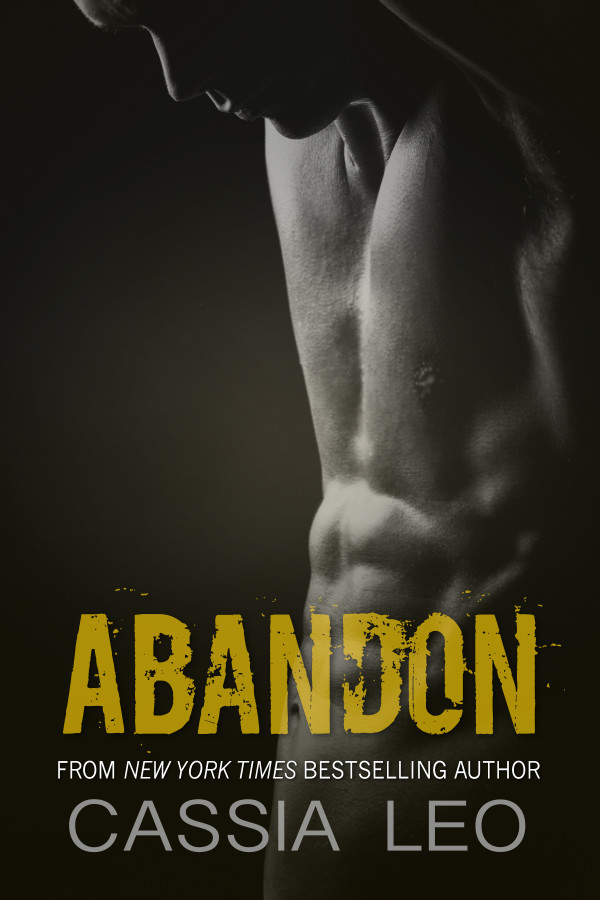 A steady stream of meaningless sex is all Tristan has left when he discovers the grandmother who raised him is dying and his best friend is getting married. He is lost; and the dark secrets in his past keep coming back to remind him of this. Until Tristan has an idea that will change his life and fulfill his dying grandmother's wishes: Abandon his playboy ways and settle down. And who better to do it with than Senia, the girl who has occupied his thoughts since their scorching hot tryst in the back of his sports car. The girl who makes him laugh and feel like a kid again. But when his world begins to crumble around him, the pain Tristan is hiding finds its way to the surface. Will Tristan finally learn to trust again? Or will he abandon Senia when she needs him the most?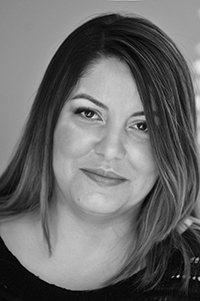 New York Times and

USA Today

bestselling author Cassia Leo grew up in California and has lived in three different countries. She loves to travel and her dream is to one day score a record deal based on her awesome shower singing skills. She is the author of the Shattered Hearts series (

Relentless, Pieces of You, Bring Me Home

) and the Luke and Chase series.
---
I really liked the story of Senia and Tristan. Good lord Tristan. I don't think I will ever be able to look at frozen yogurt again.
Wow.Just wow. I love that we get the story from their point of view. We get the answers to those Tristan questions we had in Chris and Claire's story. Like why he was always giving her the evil eye or something. Now we know. We get to know so much more about Tristan. His background. Which is freaking heartbreaking.
His home. His family. His loss. You can't help but like the guy after you read this. Especially after what he does for Senia. For them. Even after his loss, he's a bigger man. A better man. I loved it. There was one small thing I didn't like. It seemed like there was a huge jump from tolerating one another to love. But that's about all. I wish it was longer. Does that count?
After a very choppy drive to Carissa's house on Bedford Avenue near Pollock Place Park. I get a weird feeling in the pit of my stomach when I see the name Pollock Place Park. It makes me think of Tristan Pollock, then I think of Yesenia Pollock. So stupid. Tristan is not the marrying kind, even if he is acting like a complete weirdo since our meeting at Yogurtland.
I pull up in front of a house on the corner of Bedford and Taylor and take a deep breath as I shut off the engine. A woman with brown, frizzy hair is standing in the threshold of the front door with her arms crossed and a sour expression that matches her shitty sweater. This woman does not want to mess with me when I'm hormonal.
I climb out of the car and stuff the car key into my coat pocket. She looks surprised to see me. Then she steps aside and Molly steps out the door, nearly tripping over the woman's loafered foot.
I rush to the door to help Molly since this bitch has no intention of doing so. When Molly sees me, her eyebrows shoot up and a faint smile materializes on her slack, drunken features. Molly is such a pretty girl. I've only been to Tristan's house once, a couple of years ago for Molly's birthday party, but she has the same glossy, light-brown hair as Tristan. She doesn't have Tristan's gray eyes. Her eyes are a golden brown, muddied by the haze of alcohol. This was me last year, before I met Eddie and stopped drinking so much. I hate the fact that that controlling, manipulative asshole is responsible for anything positive in my life.
"Carissa is sleeping off the whiskey, in case you were wondering," the frizzy-haired woman proclaims as I grab Molly's arm to hold her upright.
"I'm very sorry about this. I don't know how they could have gotten the alcohol. I mean, it couldn't have been here, in this house, could it?" I reply with as much phony concern as I can stomach.
Frizzball narrows her eyes at me. "She's not allowed back here, ever again."
"I'm sure she'll be devastated to hear you're closing the open bar. But I'm sure she'll get her fix somewhere else." Molly doubles over as she cackles at my response and I wrap my arm around her waist to keep her from toppling over. "Come on, girl. Your brother is waiting for you."
BUY LINKS

**This is a spin off from the Shattered Hearts Series. Read the books that started it all!
BOOK ONE - RELENTLESS:
BOOK TWO - PIECES OF YOU:
BOOK THREE - BRING ME HOME: